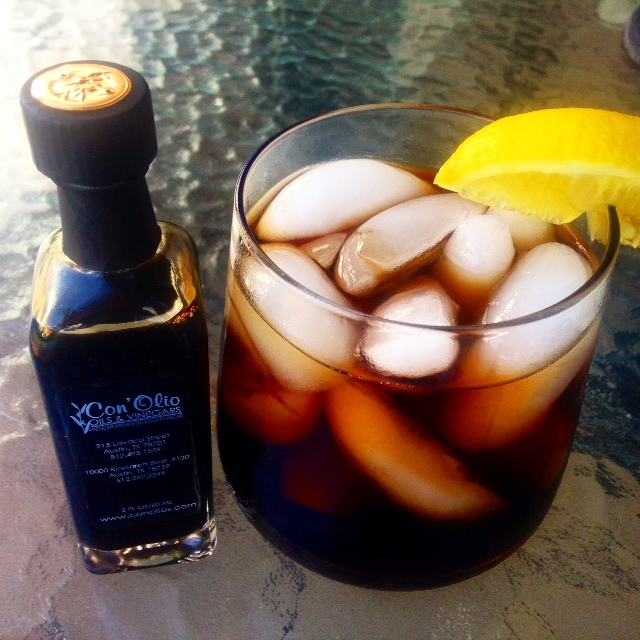 2 oz Rum
2 oz Black Cherry Balsamic Vinegar Shrub (from below)
4 oz Sparkling water and ice
Mix together with or without ice. We prefer with ice. You can finish with lemon or lime!
Shrub Ingredients:
1 cup cane sugar
1 cup water
1 cup Con' Olio Balsamic Vinegar
Bring water to a boil, add sugar slowly, turn temperature down and stir until sugar is dissolved. Add Balsamic vinegar and stir on medium heat for 2-3 minutes. Allow shrub to cool. Add ice, rum, shrub and sparkling water. Finish with lemon, lime or fresh mint. Enjoy!