Ricotta Basil Olive Oil Spread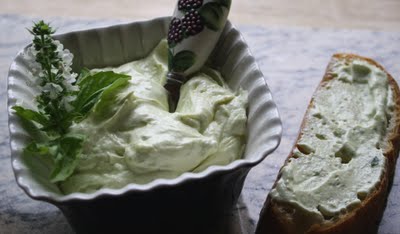 This easy spread has an aioli-like consistency but uses no eggs. Instead, fresh, part skim ricotta stands in lending a creamy-dreamy texture and richness.


A clove of garlic, squeeze of lemon and sprig of basil later, the spread came together magnificently. I toasted some bread and liberally slathered it with the spread. However, it would would be equally delicious as a mayonnaise replacement, a dip for crudites, or spread fresh grilled salmon.

Ingredients

1 1/2 cup part skim ricotta cheese
1/2 cup Ultra Premium, medium intensity EVOO
five inch sprig of fresh basil, washed and dried
1 clove fresh garlic, smashed
1 tablespoon fresh squeezed lemon juice
1 teaspoon sea salt or to taste

Directions

Place the ingredients inside the bowl of a food processor or blender and process until creamy and smooth in consistency. Adjust seasoning and store tightly covered in the refrigerator for up to three days.
There are no products listed under this category.